The smart recycling subscription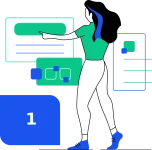 Purchase one of our smart recycling subscriptions conveniently via the website or call us.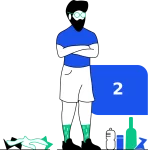 No collecting, no separating.
You just throw all your recyclables into the recycling bag unsorted.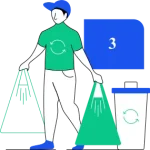 Receive a reminder by SMS the day before and make the bags available for collection.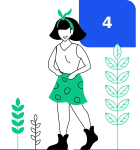 We sort the trash and through our partner network guarantee maximum efficiency in the recycling process.
starting at CHF 22.80 / mo.
starting at CHF 18.25 / mo.
Valeria La Placa
14. März, 2023.
Ich bin sehr zufrieden! Danke für die tolle Arbeit!!! Ich würde es jedem weiterempfehlen ein Abo bei euch abzuschliessen!
Reea A
28. Februar, 2023.
Genialer Kundenservice. Faire Preise. 1A Dienstleister, alles funktioniert bestens, top Kommunikation.
Gabi Spühler
14. Dezember, 2022.
Werecycle bietet einen Super-Service und überzeugt mit dem durchdachten Konzept. Kundenfreundlich, sozial, oekologisch. Bravo!
Anita Bertuzzo
26. Oktober, 2022.
Dieser Service ist genial und funktioniert super. Bin sehr zufrieden und es gibt mir ein gutes Gefühl, auch etwas für unseren Planeten tun zu können.
The smart recycling subscription
Convenient & sustainable disposal
Clean, practical and convenient for you, sustainable for our planet
For us at WeRecycle, we also have a strong social responsibility. Basically, we give people from every segment of the population and of all origins a fair chance of employment and wherever possible we try to consider employees who had little or no chance on the primary labor market (long-term unemployed, former inmates, cooperation with foundations, etc.).
WeRecycle in 129 seconds (German video)